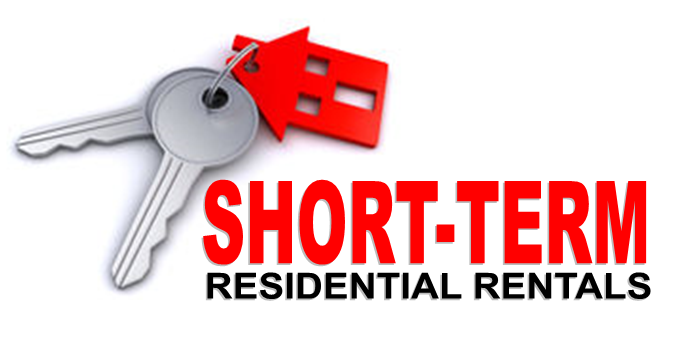 In this hectic real estate market many people are looking at investment properties.  The question then becomes what type of property?  Two growing trends are investing in Airbnb or managed nightly condo rentals.
Airbnb and VRBO
Short term rentals has permanently changed the travel industry.  Today, more and more property investors in Springfield, MO are investing in short-term rental properties  as money-making ventures. You might ask yourself, should you consider Airbnb real estate investing in 2022?  It might be a good option for some.
The appeal is easy to see, you can diversify your income without needing to be a full time real estate expert.  The rise in popularity has made this potentially a solid investment approach.  2021 was quite a fruitful year for short-term rental owners. Airbnb demand went 10% higher than the pre-pandemic rate in 2019. The entire industry at large generated about 40% more revenue due to higher Average Daily Rates (ADR) levels. Bear in mind that all this occurred with 10% fewer listings available.
There are currently around 480 active rentals in Springfield with a 74% occupancy rate and $124 average daily rate.  The number of rentals has been increasing at a rate 4% every quarter over the last year.  These numbers are up significantly from the 2018 numbers I discussed in the previous blog Real Estate Investing with Airbnb in Springfield.
Branson currently has around 4230 active nightly rentals with a 54% occupancy rate with a $188 average daily rate.  Similar to Springfield, Branson is also increasing at a 4% every quarter for the past year.  These numbers are also significantly higher than the 2018 numbers.
As these numbers show how attractive this type of investment is becoming.
Short Term Rental: How Does It Work
How short term rentals work is simple – a platform such as Airbnb or VRBO allows anyone to turn an extra space in their home into passive income. So, you can host a traveler in a spare bedroom, or a family can rent out their house as a vacation short-term rental to tourists while they're out of town. The company makes money by charging a percentage of the booking cost as a service fee from both the host (3%) and the guests (0-20%).  A growing trend is investors buying a house and renting it out on these sites solely as an investment.
Springfield
In early 2019 Springfield passed laws and regulations for short term rentals.  There are just a few basic steps that need to be done now, owners must maintain a service agent business license and certificate of occupancy, complete a short term rental application, and pay a licensing fee based on estimated gross receipts.  The city limits the number of short term rentals to 1 per 8 residential structures on the block face.  The owner must also have a neighborhood meeting and at least 55% of adjacent property owner to give consent.
Branson
Many of our investors came to Branson because they love Branson and the surrounding area, while others already owned homes in the area that they are no longer able to utilize. Rather than let these pristine properties sit vacant, they chose to tap into the earning power of their property in Branson MO.  Branson also passed new rules for a short term rental but they are far easier.  Branson will not allow an individual room to be rented within a single family dwelling on a nightly basis.  Nightly rentals will not be allowed within planned developments unless it is specifically listed as an allowed or permitted use. A business license is also required in Branson.
Stone county which Branson West, Kimberling City, and Indian Point all reside in.  Stone County allows short term rentals as long as it does not violate subdivision restrictive covenants.  A representative or agent is available at all times.  Similar to other cities and counties a sales tax license, Stone county merchant license, and a Stone County Health department permit under the Vacation Home Rental Ordinance are all required.
To search for homes in Springfield or Branson CLICK HERE
To access the Airbnb site CLICK HERE    to access the VRBO site CLICK HERE
Nightly Condo Rentals
This is a popular investment in the Table Rock area.  Because of the natural beauty of the Table Rock area and the abundance of outdoor activities available, it's only natural that real estate investors are seizing on the opportunity to earn money by investing in properties.  Two popular areas for these investments are Branson and Indian Point.
There are several nightly condo rentals near the attractive Branson Landing.  You can enjoy these condos or rooms for a limited number of days a year, the Hilton nightly rental program allows 21 days a year.  The remainder of the time the Hilton Hotel will rent and maintain the room, making this an attractive worry free management.  Branson Landing is a popular attraction for both locals and tourists featuring many shops and restaurants.
Indian Point is another popular area with Table Rock access and only minutes away from Silver Dollar City.  These condos vary by condo development in the number of days an owner can occupy the property if they participate in the nightly rental program.  These condos vary in size and number of bedrooms and amenities available.  These nightly rental programs rent and maintain the condos, also making these an attractive worry free management.
I hope this article was helpful, and if you have any questions please feel free to call me at 417-693-3254 or email me at Brice@BriceDavis.com
As always please feel free to share this with your friends