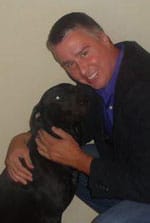 Hi, I am Brice Davis and I am a real estate agent here in Springfield, MO!
I have been helping people buy and sell real estate in the Springfield area since 2007.  Everyone has a dream home and I get the pleasure of helping you find it.
I was not born a local but got here as soon as I could. I moved to Springfield the summer before entering the 5th grade with my mom, an elementary school teacher, my dad, a salesman, and my sister who was entering the 2nd grade. As a child I loved to play baseball and was not sure about moving to Springfield, but agreed after my parents assured me they played baseball in Springfield. I quickly settled in on a baseball team and felt right at home. Once school started, I developed lifelong friendships that maintain today.
I went to Kickapoo High School, and played baseball and basketball. While going to school and playing sports, I learned many great life lessons, including hard work and perseverance. In high school I made many additional friends that I still routinely see to this day.
After graduating from Kickapoo High school, I attended Kansas State University and received a degree in Landscape Architecture with a minor in Community Planning. After several years in golf course design and land development out of state, I moved back home with my dog Ginger, to work in real estate with Coldwell Banker.
The Springfield area just feels like home, after living out of state, I really appreciate the friendly people that live in SW Missouri. Add in beautiful Table Rock Lake, the cool streams for leisurely hot summer floats, and special fall color of the many trees, it makes Springfield a unique place to call home.
By providing excellent customer service and taking care of my client's needs, I have excelled, even in a market that has sent many other agents looking for new careers. As a full time Realtor since 2007 and years of local experience, I am ready to help you with your goals, your life, your way.