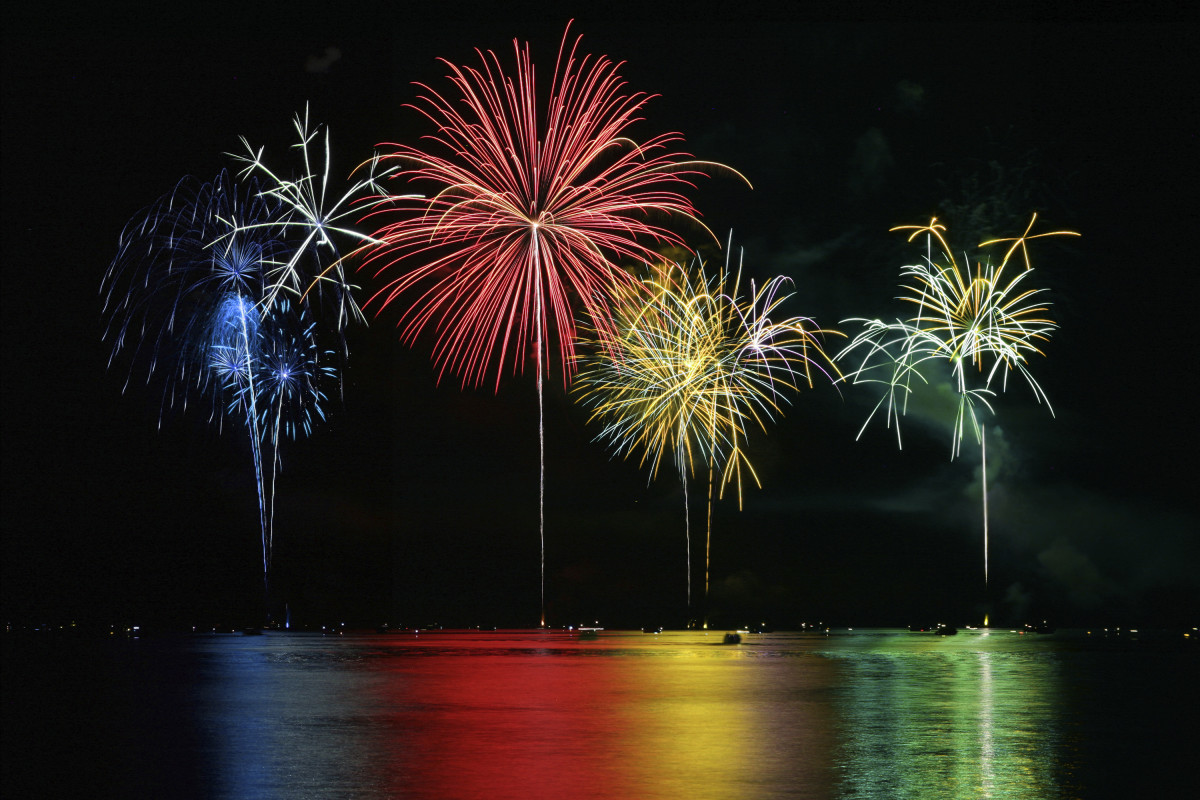 The 4th of July is a great time of the year for family and friends, full of backyard BBQ's, lazy days at Table Rock Lake, and fireworks.  What can be more American than that?
If you are wanting to upgrade your backyard for BBQ's or find that new lake house for future Holiday celebrations please don't hesitate to call me at 417-693-3254 or email me at Brice@BriceDavis.com.  If you have some time and just want to search for homes online visit BriceDavis.com.
With the 4th of July approaching there are celebrations happening all around the Ozarks.  This year will be different with several fireworks shows cancelled.  Below is a list of several fireworks displays still on around the Ozarks.  There are many opportunities to watch the 4th of July fireworks to light up celebrating Independence Day.
Branson Landing Liberty Light Up
Friday, July 3rd at 6 p.m.
Head to the Branson Landing for the annual Liberty Light Up. The landing will have a concert headlined by the Dirty Saints who will be opened by Mile Zero. The 4th of July fireworks show will be above the landing and will start around 9 p.m. There will be a beer garden at the event and there are a plethora of restaurants at the landing.
Fireburst at Kimberling City Bridge
Friday, July 3rd at sunset
Head out onto the water to see a stunning view of fireworks right above the Kimberling City Bridge. The fireworks display will last around 20 minutes and will start when the sun is set. The best views will be while on a nice boat ride or on the shore. The event is free to the public so be sure to get out to the lake and have a fun time.
141st Independence Day Parade
Saturday, July 4 at 10 a.m.
Head on over to Marshfield to enjoy a good ol' fashioned 4th of July parade! The parade will start down North Locust Street and wind through town before finishing on North Elm Street. No candy will be thrown out from the floats this year, but the parade route will still be lined with food and drink vendors to help you cool off. The festivities will end later that day with a firework display around 9:15 p.m.
Rockin' Rockaway Beach
Saturday, July 4th at noon
Celebrate the birth of the nation with live music from the Black Note and fireworks starting at 9:30 p.m. at Rockaway Beach. Entrance to the event is free and starts at noon. Be sure to bring some cash in case you want to check out the craft and food vendors, or let the kids have a chance at the carnival games.
38th Annual Fireworks Display
Saturday, July 4th at 4 p.m.
The Theodosia Area Chamber of Commerce invites you to their 38th Annual Fireworks display over Bull Shoals Lake. The event will kick off with a pet show at 4 p.m., followed by a golf cart parade at 6 p.m.
4th of July Patriotic Picnic at Big Cedar Lodge
Saturday, July 4 at 4:30 p.m.
Celebrate America all day long at Big Cedar Lodge with inflatables, face painting, food tents and more! There will be a Prince Ivan concert and a fly-over air show with jumpers in the afternoon, along with fireworks starting around 9:20 p.m. with an after-show dance party. Grab a spot on The Swimming Hole lawn for a fireworks display at Big Cedar Lodge, or head out by the driving ranges to get a better view of a second fireworks display happening at Top of the Rock shortly after. Coolers are not allowed, and the event is open to the public. Public parking is $30 and located near the roundabout on Highway 86.
Fireworks Event Plans not Finalized or in the Works
With restrictions related to COVID-19, some businesses and organizations are still in the process of determining how to move forward with event plans.
Chateau on the Lake
• Finley Farms
• Hammons Field
• Joplin Parks & Recreation
Cancelled Fireworks Displays
With restrictions related to COVID-19, some businesses and organizations have decided to cancel their display this year, or have rescheduled for a later date.
City of Battlefield has postponed to a date that's yet to be determine
• College of the Ozarks
• Fellowship Bible Church
• The City of Republic has postponed until September 5th
• Rutledge Wilson Farm Park
• Springfield-Greene County Parks and Recreation
• The Track Family Fun Parks