Rogersville, MO - Information and Activities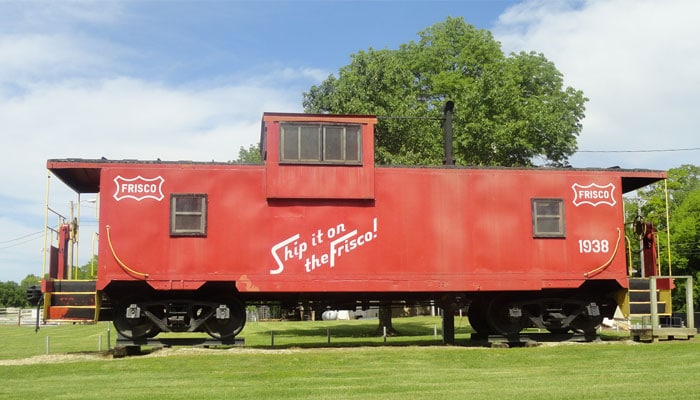 Rogersville, MO
Rogersville is a great close-knit bedroom community located just 10 minutes east of Springfield.  The city has experience good recent growth with a 98% increase in population from the 2000 to the 2010 census.  This growth has allowed for new subdivisions and commercial developments and continued growth.
While most Rogersville residents venture into Springfield for shopping and entertainment, there are plenty of local attractions as well.  The Ozark Raceway Park offering some of the best drag racing in southwest Missouri with events running March through August.  The Rogersville Sports Complex is an ongoing effort to provide better sports facilities to the residents of Rogersville.  Wild Animal Safari is a drive-thru animal park that you can tour from the comfort of your own car or on a complimentary bus tour led by an Animal Safari tour guide.  The park features70 different species and over 750 animals.  Lions, tigers, and bears, oh my.
The schools in Rogersville consistently out perform the state average for testing.  The Logan-Rogersville High School has a student to teacher ratio of 15:1.  The Wildcats, Logan-Rogersville High School football team, won the Missouri State Class 3 high school football championship in 2011.
The real estate in Rogersville is varied from traditional suburbia to small working farms and horse farms.  Many of the newer developments have been built on the edges of town and feature majestic views of the rolling countryside.  These newer developments feature modern open floor plans with all the amenities buyers are looking for.
The rural areas around Rogersville has many natural and beautiful locations such as Lindenlure Mill and Dam.   Located between Ozark and Rogersville, this is a public access point on the Finley River that has been enjoyed for generations.  The public use area is great for picnics and swimming or just enjoying the picturesque views of the area.  Compton Hollow Conservation Area is located a few minutes north of Rogersville, this 840 acre, mostly wooded area offers hiking, biking, and horseback riding trails except during Spring turkey hunting season and fall firearm deer season.  The state park also features an archery field course with 6 individual stations.  Camping is allowed, groups of 10 or more will need a special use permit though.
Like most of the smaller communities around Springfield, Rogersville flourished early on because of a railroad depot built in 1882.  The Kansas city and Memphis railroad wanted to build a depot in the area, a local physician, Dr. Issac Rogers agreed to donate $50 dollars to offset the costs of the depot if the town was renamed in his honor.  In 1916 Rogersville was incorporated into a village and a 4th class city in 1948. There were street lights in town in 1927, and Highway 60 was paved through town in 1932. Over the years Rogersville has continued to grow and expand into the wonderful community it is today.
Rogersville has the best of country living with an easy drive to access Springfield's amenities.