Nixa, MO - Information and Activities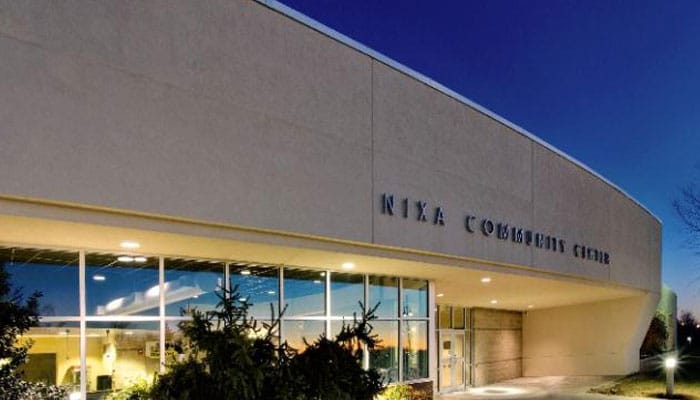 Nixa, MO
Nixa is a wonderful community located just minutes south of Springfield.  With easy access to Springfield's amenities, Nixa's suburban feel has been very appealing to many people recently as its population has increased by 353%  in the last 20 years. Featuring lots of parks, a great community center, aquatics center, and public schools that consistently outperform the state average, it is easy to see Nixa's appeal.
Because of Nixa's growth in the last 20 years there are many new commercial developments with numerous shops and restaurants as well as newer subdivisions with amenities for convenient living.  Nixa has been progressive in attracting new businesses including satellite facilities for Cox, OCH and Mercy Hospitals, numerous new banks, grocery stores, and restaurants.  This has created a robust community with a strong economy.
Nixa also has an annual community event named Sucker Days with lots of great food and family entertainment.  Sucker Days has been an annual event since 1957 and benefits scholarships for local high school students, project graduation, and various Nixa organizations.  Nixa also boasts a Farmers Market every Saturday to bring local farmers to the area residents for fresh and locally grown food.  Nixa also hosts an annual Azalea Festival which benefits the Gardens at Woodfield, the local botanical gardens.
The Nixa Community Center is a 30,000 sf facility featuring a multipurpose gymnasium and walking track.  The Aquatics Center is one of the top pools in the area featuring slides, kids areas and lots of swimming.  Some other services the parks system offers include tennis courts, sand volleyball courts, baseball and softball fields, disc golf, and several play grounds.  The parks system in Nixa has something to offer everyone.
The real estate in Nixa is varied offering everything from newer suburban subdivisions with great amenities to rural horse farms and everything in between.  Nixa features homes for everyone, many with picturesque views of the Ozarks in both the suburban and the rural settings. With all the new commercial development and expanded city amenities there is easy access to everything.
Nixa also is conveniently located to several other local area attraction.  Nixa is just a 30 minute drive to Branson and Table Rock Lake.  Branson offers a variety of shows featuring music, comedy, and family entertainment.  Branson also offer lots of shopping at one of several outlet malls as well as the Branson Landing.  After a full day of shopping and shows there are many restaurants to choose from.  Table Rock Lake is the largest lake in SW Missouri, with lots of boating, fishing, swimming, and camping options.  There are also several fine resorts with numerous golf courses located at or around the lake.
Busiek State Park is also just minutes down the road.  This state park has 740 acres with 18 miles of trails for hiking, biking, and horseback riding.  The park also features a unstaffed firearms shooting range and allows some hunting.  A short drive to the west is Wilson's Creek National Battlefield, a national park and museum to preserve the site of the historic civil war battle.
Nixa residents enjoy all the benefits of a strong growing community, conveniently located near everything.